MLF Chapter & Verse
The Manchester Literature Festival Blog
Five questions for Matt Haig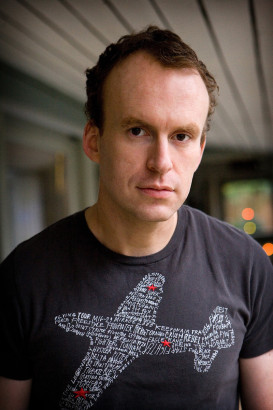 A prolific writer for both adults and children, Matt Haig's award-winning novels include The Last Family in England, The Possession of Mr Cave and The Radleys. Matt's new book, The Humans, concerns a professor who finds himself at odds with the human race. It was described by The Times as 'wonderfully funny, gripping and inventive.' Matt will be reading it at a special MLF edition of Manchester live lit night Bad Language, alongside some of the talented young writers involved in The Writing Squad. In advance of the event we asked him to tell us more about his work and the writing he loves:
What books are on your bedside table right now?
Well, I don't have a bedside table. But on my bedside carpet is the new Rachel Joyce book, Simon Rich's latest story collection, Spoiled Brats, and a fascinating book called How We Are (volume one of the How to Live trilogy) by Vincent Deary.
What writers have influenced you and your work the most?
Ones with the confidence to do their own thing. Early Julian Barnes and Ian McEwan, Emily Dickinson's poetry, Greene, Borges, Roald Dahl, Stephen King, Vonnegut, Bukowski, Atwood.
What's your favourite thing you've written?
Difficult to answer. I suppose my favourite novel is The Last Family in England, because it was first, but The Humans is a better book. I think my best book is Reasons to Stay Alive, which isn't out yet, and which isn't fiction. It's a book about depression and anxiety.
How would you describe your latest book?
I would describe it as 'hard to describe'. It's a serious comedy, a science fiction book that is not really science fiction. A love story from an alien to the human race.
What do you do when you're not writing?
_
See Matt Haig at Bad Language on Saturday 11 October, 8pm, at the International Anthony Burgess Foundation. Tickets: £6/£4. Booking and information here.