MLF Chapter & Verse
The Manchester Literature Festival Blog
Five questions for Olivia Laing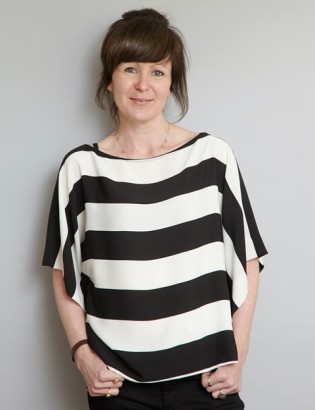 Arguably one of the finest non-fiction writers working today, Olivia Laing's work blends lyrical writing, incisive research into fascinating subjects and always the strong sense of her own experience. A relentlessly curious soul, she's written two critically acclaimed books to date, The Trip to Echo Spring: On Writers and Drinking and To The River. Earlier this year, MLF commissioned her to do a writer-in-residency post at the Midland hotel and we're very much looking forward to hearing her read the essay she produced at a special Afternoon Tea event during the Festival. To kick off our new series of interviews with #MLF14 authors, we asked Olivia to tell us more about her reading, writing and influences.

What books are on your bedside table right now?
Right now my bedside is in the East Village, and I'm flitting between The Philosophy of Andy Warhol, which is very funny, two books about Henry Darger, and a catalogue by the painter Matt Connors, which is extremely beautiful and nice to look at before falling asleep.
What writers have influenced you and your work the most?
Like many writers of my generation, I'm very influenced by Sebald, particularly in terms of what you can do with narrative non-fiction and the first person. I also love the artist, writer and activist David Wojnarowicz, especially with regards to his ethical courage, his willingness to speak very powerfully on so-called shameful subjects. Frank O'Hara, the New York school poet, who has a magical lightness and fluidity of tone, and reminds me not to be pompous. And Woolf, of course, in so many ways, particularly her diary writing.
What's your favourite thing you've written?
 'The Magic Box', an essay I wrote for Granta about David Wojnarowicz, Aids and gentrification in New York.
How would you describe your latest book?
It's called The Lonely City: Adventures in the Art of Being Alone, and it's a mixture of biography, memoir and cultural criticism. I wanted to investigate urban loneliness, especially in terms of art, sexuality and technology. I look at the subject through the lives and work of various visual artists, including Henry Darger, Andy Warhol and David Wojnarowicz, along with a little bit about my own experiences of living alone in Manhattan. I've spent much of the past three years working in the artists' archives, and am now gearing up for the last few chapters, so it will be finished fairly soon.
What do you do when you're not writing?
Swim. Ideally in an empty pool in the middle of the night.
See Olivia read the specially-commissioned piece written during her residency at The Midland Hotel at our Afternoon Tea event there on Thursday 9 October at 3pm. Tickets £18/15. Booking and information here.