MLF Chapter & Verse
The Manchester Literature Festival Blog
Review: Cynan Jones and Evie Wyld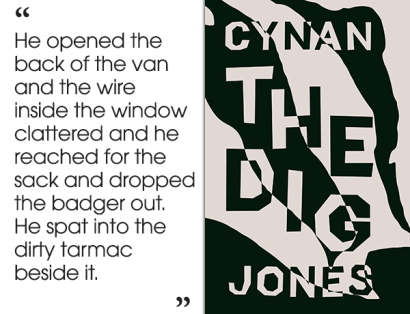 Festival Blogger Fran Slater attended our Cynan Jones and Evie Wyld event and wrote this review…
With no disrespect to Cynan Jones, I was attracted to this event because of Evie Wyld. Ever since I read her debut novel After the Fire, a Still Small Voice I have been recommending her writing to anybody who has asked the question. Jones, I had never heard of. I did kind of wonder why they'd been put together.
That question was answered after a mere ten minutes. Following Wyld's reading from All the Birds, Singing, which demonstrated the building dread and tension that characterises her work, Jones treated us to a brutal passage from his latest novel, The Dig. The scene focused on the mutilation of a badger, and in five short minutes he showed that his writing was every bit as intense as Evie's.
Following the readings, author and critic Matt Haig led a Q&A. But this didn't feel like the standard discussion you get at many author events. Instead, it felt almost like a mini workshop, as two young and talented authors offered their insights and advice to a rapt audience.
It was Haig's question about their writing methods that led to the most interesting answers. Wyld answered with great honesty when she said that she was a 'messy' writer, someone who finds most of her ideas while writing them on the page. Jones, on the other hand, told us that he doesn't begin to write until he has almost the whole narrative in his head.
For readers and writers alike, it's always nice to get a glimpse at the working methods of successful novelists. As an aspiring author, I was reassured to hear that Wyld goes through the same painstaking sequence as I do. And if I was a bit scared to hear that Jones spends so little time writing and so much time planning, I was again relieved to see that his counterparts on the stage were just as shocked as me.
As well as being a little lesson in how to live the literary life, this event also felt intimate, honest, and refreshing. There was no pretension, and both authors spoke with candour. As I expected, Evie Wyld was insightful and fascinating, and Cynan Jones, who I had barely heard of two days ago, took a very quick jump to the top of my to-read pile.
_
Fran Slater is a Manchester-based writer and editor who is currently taking far too long to finish his first novel. Read his fiction, reviews, and poor attempts at blogging here.