MLF Chapter & Verse
The Manchester Literature Festival Blog
Young Digital Reporter Review: Meg Rosoff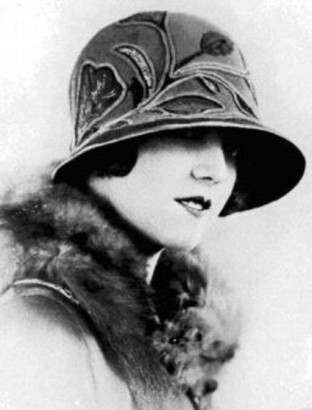 MLF Young Digital Reporter Emilia Mincheva tells us about author Meg Rosoff and the hat that changed her life…
The theatre at Z-Arts was filled with anticipation last Monday afternoon as dozens of children aged 10-14 expecting to see one of the country's most powerful and engaging Young Adult authors – Meg Rosoff. The American writer talked for an hour about her life experiences, the inspiration behind her books and her true love – London.
Meg Rosoff made a remarkable debut as a writer in 2004 with her novel How I Live Now, which was made into a film last year. She has been awarded numerous prizes for her work, including the Guardian and Branford Boase awards. The American author was born in Boston in the late 1950s. She always enjoyed writing but only after her younger sister died from breast cancer did she find enough courage to write a book. "At my sister's funeral I had this horrible vision that maybe the next week I was going to get hit by a bus and I would have the most depressing funeral that had ever happened. Not the saddest, the most depressing because everybody would say Meg was pretty clever but she never did what she wanted to do. She wanted to be a writer but she never dared to try it."
In her school years Rosoff had a vision of what her life was going to be like. She used to see her life as a straight line – you go to university, you graduate, get a job, get married, buy a house, and get another job… "Everybody was telling me that if I worked really hard I could go to a really good university and my life would be all sorted out." She entered Harvard University at the age of 17 but she hated it. She could still see that straight line in her head.
Rosoff fell in love with London while she was on a trip to Europe. "It was absolutely fantastic. It was spring, it was beautiful and everybody was reading books on the tube. It seemed like my spiritual home." After two years in Harvard she was accepted in an arts school in London. After one amazing year there, Meg Rosoff went back to the United States but she missed London. She tried all different sorts of careers from journalism and publishing to politics. "The one thing I always did my whole life was I always said yes to everything."
Although she settled in New York, had a job and her life was strictly following that straight line in her head, Meg Rosoff wanted something different. She wanted to go back to London and she did. "I quit my job and I called my best friend in London and I said I am coming back to London just for a few months to see if it works out, maybe some miracle will happen and I will manage to get a job." She booked her tickets for Friday – for her friend's birthday party, and on Thursday she went to a designer warehouse sale in New York. As she walked in there was a woman selling hats. Although hats had never been her thing, there was one which grabbed her attention and she decided to put it on. "I am looking at myself in the mirror and I think I look absolutely amazing in this hat". Rosoff thought 75 dollars was too much to spend on a hat but then a woman she had never seen in her life before came up to her encouraging her to buy the hat. She said to Meg Rosoff: "Buy the hat! It will change your life!" And it did…
She bought the hat, put it in her suitcase, flew off to London and the next day she went to her friend's birthday party wearing the fabulous hat. There were around 200 people there but she hardly knew any of them. About halfway through the party, she saw a guy making his way through the crowd, coming towards her, and he said: "We have never met but I saw you standing in that hat and I just had to meet you." Ever since that moment they have been together.
This story does not imply we all have to buy that "hat of fate" which will change our lives. Rosoff describes life as a series of T-junctions where we cannot just keep going in a straight line but we have to turn left or we have to turn right and we have to make a decision. We have to decide whether we want to be risk takers or we want to stick to the straight line in our heads. And here is my question for you – who do you want to be?