MLF Chapter & Verse
The Manchester Literature Festival Blog
Previewing our 10th Anniversary Festival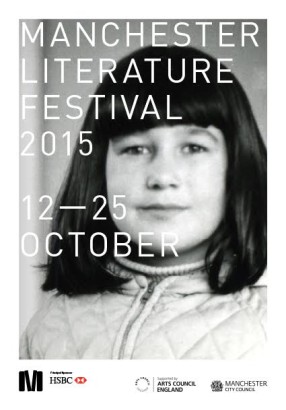 We've been thrilled with the reaction to our 2015 programme, which has just gone on sale this week. This year marks a full decade of MLF, so we had to make it a special one. Our glorious brochures are out now (download one here) or you can peruse our 85 events on our website and book tickets on the spot. If you need some help picking out the highlights, our savvy friends in the Manchester media have already weighed in with their #MLF15 picks. Check 'em out:
Time Out Manchester:
"Manchester Literature Festival is celebrating its tenth anniversary this year, and has brought together established authors, up and coming writers and poets for a line-up packed with insightful and thought-provoking events. Here's just ten you should make time for…" Ten must-see events at Manchester Literature Festival
The Skinny:
"Manchester Literature Festival has published details of its biggest ever programme, marking the tenth anniversary of the annual event. Its now familiar combination of big name writers and rising stars sees Margaret Atwood, Jeanette Winterson, Sarah Hall and Antony Horowitz rub shoulders with Granta Best of Young British Novelists awardee Ned Beauman, surreal short story writer Adam Marek and emerging fiction writers taking part in the annual Portico Prize…" Manchester Literature Festival: The Programme
Manchester Wire:
"The Manchester Literature Festival returns in October, and as this is the event's tenth anniversary, it's an even bigger affair than usual. The full programme has just been announced – with an impressive roster of established and emerging talents set to appear…" Book soon: Manchester Literature Festival
Creative Tourist:
"Hitting double figures this year, the Manchester Literature Festival celebrates the Big 1-0 from 12-25 October with what is arguably the broadest and best line-up of its first decade. Featuring high-profile names across all forms of literature and expanding its remit to accommodate some more comic and musical styles, the 2015 line-up should appeal to even more people than usual… " Manchester Literature Festival 2015: Programme highlights
CityLife, The Manchester Evening News:
"The annual Manchester Literature Festival announced its programme this week, so we've picked out a few must sees that should help you find your way into the schedule… " Manchester Literature Festival unveils its 2015 programme
Have we missed anyone? Give us a shout in the comments.