MLF Chapter & Verse
The Manchester Literature Festival Blog
Q&A: Benjamin Wood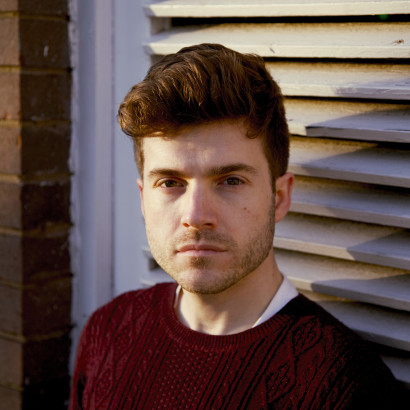 Benjamin Wood is the author of two novels: The Bellwether Revivals, which was shortlisted for the Commonwealth and Costa prizes, and new novel The Ecliptic.  A beautifully written and engrossing story that takes us from painters living the bohemian life in 1960s London to an otherworldly settlement of artists and writers in Turkey. It captures better than any book we've ever read the mania of the creative process and the high price art demands of us. In advance of his appearance at MLF as part of our Rising Stars programme, we spoke to Benjamin about his writing, his reading and how he spends his time.

Your new novel The Ecliptic concerns an artist's colony on an island off the coast of Turkey. What places have inspired Portmantle and how did you first become interested in writing about them? 
I was mostly inspired by the island of Heybeliada itself, which I visited frequently as part of my residency in Istanbul with the British Council in the early stages of writing the novel. Wandering around a sparsely populated island in the height of winter summoned all kinds of exciting creative possibilities in my mind. I was also thinking about the Macdowell and Yaddo colonies in the USA, as I'd been reading a lot about David Foster Wallace's experiences there; I was interested in seeing how far I could extend the conventions of such colonies for dramatic effects.
What writers have shaped and inspired you?
Too many to list here, I'm sure, but I was thinking a lot about the work of Shirley Jackson, Paul Auster, Kazuo Ishiguro, and John Fowles in terms of the tone and the sense of atmosphere conveyed in The Ecliptic. For the middle section, set in early 60s London, I was thinking a lot about John Berger, Richard Yates, and Carson McCullers, as I tend to do most of the time, anyway.
What books are on your bedside table right now?
I have Nell Zink's Mislaid on the top of the pile, and I'm hoping it will be a major improvement on The Wallcreeper, which I didn't enjoy at all. I also have a proof copy of Hugo Wilcken's The Reflection, come to think of it, so I might just read that first.
What do you do when you're not writing?
Worry about the fact that I'm not writing. Also, I have the continual agony of being an Evertonian to occupy me.
It's our tenth anniversary this year so we're asking everyone to tell us: what was your favourite book when you were ten?
Probably The Magic Finger by Roald Dahl, or Stanley Bagshaw and the Short-Sighted Football Trainer by Bob Wilson. Both ingenious.
 See Benjamin Wood reading and discussing his work alongside Louise Stern on Saturday 24 October at noon at the International Anthony Burgess Centre. Tickets £4/3, booking and information on our website.