MLF Chapter & Verse
The Manchester Literature Festival Blog
Q&A: Mary Costello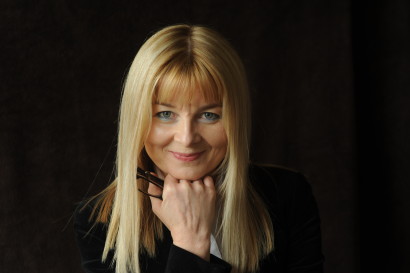 Mary Costello is the author of a slim but powerful book of short stories, The China Factory, and now, a similarly compact novel, Academy Street, about an Irishwoman who emigrates to New York, which The Times called 'an exceptional first novel.'  Her work has drawn comparisons to John Williams and Faulkner; Anne Enright said 'her writing has the kind of urgency that the great problems demand – call them themes; they are the kind of problems that make a writer'. Before she arrives in Manchester for Rising Stars Day on 24 October, we spoke with her about the allure of the quiet protagonist and her own eclectic reading habits.


Your beautifully-written new book, Academy Street, tells the story of Tess Lohan, a seemingly ordinary woman who lives a quiet life. Why were you drawn to this kind of character?
From the start, Tess the character, both as a child and an adult, was an introverted intuitive type. Which just means that she gets her energy from within. I like novels with characters who live quiet intense lives, where the interior life has equal – or more – weight than the exterior. We live in a very extraverted society where the inner life is not much valued, and one's identity and success – both creatively and materially – is too often measured by appearances and the ability to articulate. So much of worth remains hidden in ordinary quiet lives and Tess emerged as a character who gives expression – I hope – to this hidden worth.
What writers have shaped and inspired you?
When I first started to write I read a lot of short stories and still do. I was a big fan of the Americans and Canadians– Flannery O'Connor, Raymond Carver, Mavis Gallant and others. Alice Munro was – and continues to be – a great influence and inspiration. My favourite novelists are JM Coetzee and Marilynne Robinson – the integrity and utter truth of their writing always impresses.
What books are on your bedside table right now?
The Long Gaze Back, a new anthology of Irish women writers, edited by Sinéad Gleeson.
Elizabeth Bishop's The Collected Prose
Consider the Lobster and Other Essays by David Foster Wallace
What do you do when you're not writing?
I waste a lot of time! I read, of course, and constantly dip in and out of books, and jot down notes for stories I may never write. Some days I fritter away hours reading online reviews or interviews or essays. I spend time with family in the west of Ireland where I grew up. Occasionally I go to the cinema or theatre or meet friends for dinner. I'm not a great traveller but I never tire of visiting cities, especially New York, London and Paris.
It's our tenth anniversary this year so we're asking everyone to tell us: what was your favourite book when you were ten?
Nothing stands out in my memory as a favourite. I read lots of Enid Blyton and Nancy Drew Mysteries – whether I was still reading them at age ten I can't recall!
___
See Mary Costello read and discuss Academy Street, along with short story writer Stuart Evers, at the Anthony Burgess Foundation on Saturday 24 October at 2pm. Tickets are £4/3 and can be booked via our website.