MLF Chapter & Verse
The Manchester Literature Festival Blog
Review: Carcanet New Poetries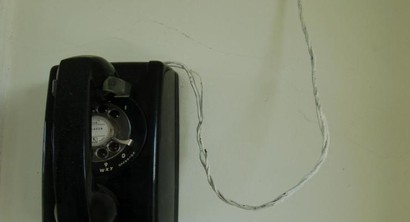 Sarah-Clare Conlon reports on a busy event showcasing four very different poets, and celebrating the best of new poetry in the UK.
The seats fill up quickly for this Carcanet Press-hosted event in Central Library's modern Performance Space – no mean feat for a lunchtime on what has since proved to be one of Manchester's last sunny days for now. But the audience is to be treated to four poets, for free, introduced by a formidable force on the contemporary poetry scene – Michael Schmidt, founder of Carcanet, editor of PN Review and Professor and Visiting Professor at various universities around the UK.
This, he explains, is the launch of the sixth edition of the New Poetries anthology, including many pieces and voices today "with a Northern inflection". Michael tells us about each of the readers, Joey Connolly, David Troupes, Judith Willson and John Clegg, before they take to the mic.
Joey is excited to be reading in Manchester, having lived here for a number of years. And it shows in his work – from a poem that is half set in Alexandria, Egypt, and half set in Christie's Bistro, in the University of Manchester quad, to a gritty urban tale of nights out in the Temple via various other drinking holes, culminating in stumbling out of Black Dog Ballroom, blinking into the rising sun. A few of us in the room nod in acknowledgement. What You've Done puts Bloom Street into context with flowers, while his piece A Brief Glosa steals lines, cento style, from Greek poet Yiannis Ritsos' Moonlight Sonata.
David says he's Northern, but from America rather than England. His first reading, Indian Paintbrushes, he says is one of the very few, and one of the first poems to include his three-year-old daughter, and is touching. He then tells us: "For the last few years I've been writing a lot of poems about swimming", and reads a couple. He's not much of a swimmer himself, he admits, but observes his wife and others, and, using his own take on nature, they're very beautiful.
Judith's link to the Rainy City is that she is a former Managing Editor at Carcanet – Michael says he didn't even realise that she was a poet in her own right for a long time. Her look on the world is through memories and "how they inhabit our lives". One is about Tacita Dean's photographs, but I'm most taken by her piece about an estuary in Scotland – "Our brittle spiky hearts" refers to sea urchin shells she found washed up on the north eastern coast. Estuaries are "between places," she says, "places that share qualities of land and qualities of water."
Last, and I have to say, certainly not least is John, who regales the new-look Central Library – he lived in Manchester for a spell and was introduced to Michael via Carcanet's Marketing Manager Alice Kate Mullen, whom he knows from Durham University. His poems have a nice, simple style and his introductions and in-between stories warmed the cockles of my heart. I really liked the description and repetition about darkness in Lamplight, "Unlike a candle it can fill a room, unlike…" and The Lasso, dedicated now to poet Ann Drysdale, after her own fingertip-missing incident, but it was his piece about an avalanche-chaser that really had me – "He felt the ground writhe underneath his boots" … "he listens for the sigh".
A great and varied showcase of poets at work today, and a great event.
__
Sarah-Clare Conlon's prize-winning short fiction is published by Salt, Comma, Stand and Flash. She also writes journalism and criticism for a number of publications and runs the popular live literature night Verbose. Twitter: @wordsnfixtures
Carcanet New Poetries cover image courtesy Carcanet.