MLF Chapter & Verse
The Manchester Literature Festival Blog
Review: Why I Write: A National Conversation event with Joanne Harris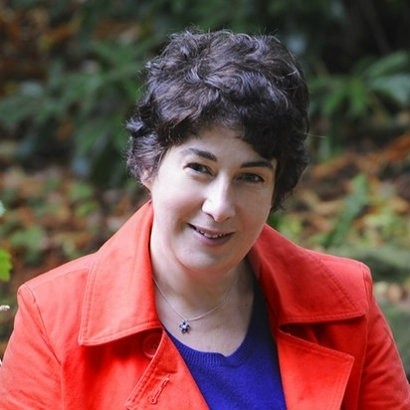 What do writers owe their readers? LJ Spillane is pleasantly provoked by discussion of a newly commissioned Writer's Manifesto by Joanne Harris, part of the National Conversation series.
In the first half of tonight's event on 19 October at the Martin Harris Centre, a talk given by Joanne Harris presents a series of questions on the reader/writer relationship: It's an undisputed tool for democratising content and communication, but how far does the digital sphere go in creating a sense of entitlement? How much of the dialogue is built on mutual respect, and what is the relationship between artistic control and making a living? After pondering a humorous fantasy involving her GP, where she casually chats about taking up medicine in retirement, Harris asks: what makes a writer?
The author of Chocolat describes a past encounter with 'Clean Reader', a censorship app for books. This app is able to remove offensive words, or parts of a book deemed unsuitable. Supporters of the app describe this process as ordering a salad without tomatoes. And shouldn't writers be ok with that, given their work could extend to an otherwise disapproving segment? It's Harris' view that however grateful for readership the writer may be, the answer is no. The writer cannot please everyone all the time. Far from making us feel comfortable, fiction often has the opposite effect. Fiction is undemocratic, a benign dictatorship. The relationship between reader and writer is, however, one that should be based upon mutual respect. Much is demanded of writers. Do writers ever ask what they demand of readers?
Writers seek to create, and make a living. Writers must pay their bills like everyone else, still they don't like to think of their work as units. There is something else writers long for, and that is validation—proof beyond doubt a connection exists and that we're not alone. So the question arises, what is the point of writers? Do writers teach us respect and empathy for different ideas? Do writers provide truth? And will they promise never to sell out?
As Harris rejoins her panelists, poet and new University of Manchester Chancellor, Lemn Sissay, and Nebula Award-winning author and Senior Lecturer at the University of Manchester Geoff Ryman, we revisit the subject of the internet. Ryman suggests that sci-fi readers were communicating before online technology existed, only it happened through fanzines. Sissay makes a very interesting point that the internet gets you closer to your audience, but can feel like thousands knocking on your front window; it's ok to draw the curtains from time to time.
During the discussion and the audience questions, multiple points converge. All the writers agree that while publishers who worry about their own futures get anxious about upsetting the reader, they personally never think about the reader; to do so would induce creative paralysis. When asked if selling film rights impacts the author's intention, Harris explains that she has no issue with narratives cross-pollinating. "When reading your book, a reader makes selections based on what their personality brings to the narrative. That is all a film company does, it's just public as opposed to private selection. It's not the same as an app censoring the author's vision". Selling out is doing something dishonest for the business, and only the writer knows if they've done it because it makes them feel bad. "Protect your creative self. Don't trust the gatekeepers," says Sissay. "And make sure you serve the story, not yourself," says Harris. If you're not serving your story, sooner or later, you'll come unstuck.
__
L.J.Spillane writes here www.ljspillane.com and here @LJSpillane. She's always on the lookout for a little magic.
Follow the conversation about this ongoing series of events, presented in partnership with Writer's Centre Norwich, on Twitter by searching for the hashtag #NatConv