MLF Chapter & Verse
The Manchester Literature Festival Blog
Review: The Letters Page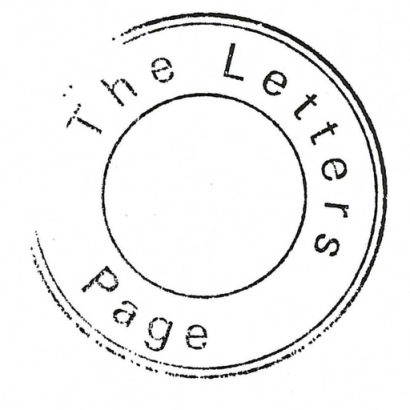 Sarah-Clare Conlon hears about a literary journal that's really pushing the envelope – The Letters Page, edited by novelist and short story writer Jon McGregor
I was going to tell you all about the amazing venue that is Elizabeth Gaskell's House; how me and Fat Roland set up ideas of parties in the posh dining room with fancy china. There's too much to tell you about the event we're here for, so that's not happening.
What's happening is this: a self-effacing man in the downstairs servants' quarters is exploring the fascinating art of letter-writing. We've all written or received, letters, right? All hands in the room are raised. No, says Jon McGregor, writer in residence at the University of Nottingham since 2012; this doesn't happen when he asks the same question to undergrads – it's all email or WhatsApp or DMs or whatevs these days. Obvs, we're a weird bunch tonight. (In fact, someone is even knitting on the front row.)
Jon, an accomplished writer (youngest and only first novelist at the time to get on the Booker shortlist with his novel If Nobody Speaks Of Remarkable Things), explains his project, The Letters Page, and argues that email hasn't usurped letters – a common misconception. Both print and digital have their own strengths and weaknesses. Jon created the journal – ironically an online endeavour, available as a downloadable PDF – as part of his role at Nottingham to engage students, and they are involved in the selection process of letters sent in as open submissions and also from invitees (Jon's hoping to get correspondence from Alan Bennett at some point).
Jon reads some of the commissioned missives, structuring the evening as follows – section 1: a letter always arrives from the past; section 2: a letter is not a system of debt; section 3: a letter is always a story; section 4: thank you for your letter; postscript: how to read The Letters Page.
Letters involve a level of nostalgia and a level of the personal, and Jon suggests that publishing them as a "magazine" might remove some of that, then counters this by providing examples of letters in literary tradition and historical figures' letters published as part of their oeuvre.
Letters often involve a thank you or a sorry, but writing a letter can, and should, be a nice thing, Jon says. Why all this guilt about your handwriting or not having written for a while? Time and distance crop up, and Jon reads a letter on Airmail paper (the envelope very neatly opened with a proper paper knife) from Naomi Alderman about a trip from Israel to London, and another from George Saunders, who points out that even though he is writing from way across the ocean: "Words on a page can create a disruption in the brain."
Jon decided on the letter-writing theme to stand out from other literary journals, but it's also proving fascinating. He explains how letters are a framing device and a way of thinking about the writing process – what makes a good letter and what makes a good piece of writing are the same thing: a sense of rhythm, a surprise, structure, taking the reader on a journey… One of the examples he reads, from Joanna Walsh, is a fictional letter, a short story in letter form, and one of the questions that crops up during the Q&A, chaired by Chair of the MLF Board of Trustees Jerome de Groot, is how many of the letters are made up. Jon says it can be hard to tell which aren't real, but he thinks around 30 per cent of the entries are fictional – and he says it can be disappointing when he finds out.
Magnus Mills' contribution was the first Jon read – two pages of A4 explaining that he didn't have the time to write a letter for the project and that he was very sorry about it. I saw Magnus the next day at a reading, and he cocked an eyebrow when I asked him if he had written the letter in jest. Maybe he did, maybe he didn't. Whichever, it was very funny.
___
Sarah-Clare Conlon's prize-winning short fiction is published by Salt, Comma, Stand and Flash. She also writes journalism and criticism for a number of publications and runs the popular live literature night Verbose. Twitter: @wordsnfixtures