MLF Chapter & Verse
The Manchester Literature Festival Blog
Q&A: Garth Greenwell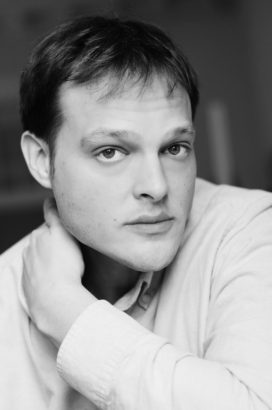 Garth Greenwell's debut novel What Belongs to You has created a sensation on both sides of the Atlantic, and was recently shortlisted for the Center for Fiction's First Novel Prize and longlisted for a National Book Award. A beautifully written book about desire and its consequences, it tracks the complicated relationship between an American teacher in Bulgaria and a charismatic young hustler, Mitko – whose story is also addressed in his prizewinning debut novella, Mitko. New York Times Book Review described What Belongs to You as 'a rich, important debut, an instant classic to be savored by all lovers of serious fiction because of, not despite, its subject: a gay man's endeavor to fathom his own heart.' We talked with Garth about his writing, his reading and his life in advance of his appearance at this year's Festival.
Part of What Belongs to You was originally published as a novella, Mitko, and the novel has been a long time in the making. Does it feel now like you're finished with this particular story?
I do think that the arc of the Mitko story is complete. But there are other aspects of the world of the novel that I'm exploring in my current project.
The book takes us into the world of cruising, a territory all-too-seldom visited in literary fiction, and one which your fellow MLF16 author Olivia Laing also explores via the writings and experiences of David Wojnarowicz in The Lonely City. What moved you to write about it?
I've been cruising since I was 14, and I'm drawn to cruising places as spaces of emotional and ethical richness. I've written about the ways in which I think cruising was a kind of training in poetry for me, though I couldn't have known it then. I'm fascinated by the ways in which cruising creates privacies out of the public resources of space, in the same way that poetry creates intimate discourse out of the public resources of language. I want to write about cruising places and the communities they enable in a way that is responsive to their complexity as I've experience it.
I love Olivia Laing's book, and was so moved by the account she gives of cruising, via Wojnarowicz and Samuel Delaney. Even when she's not talking about sexual communities, though, it seems to me that the book itself enacts a kind of cruising, which is or can be, like the literary imagination, at once a product of loneliness and its assuagement.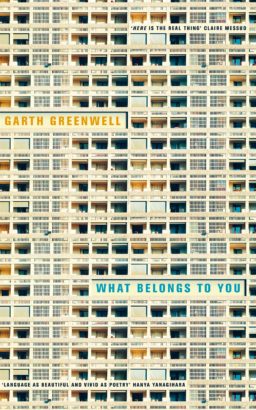 I believe you came to fiction via poetry, first as a scholar and then a writer of poems? What, if any, effect has this early focus on poetry had on your fiction writing?
All of my literary training was in poetry; What Belongs to You was the first piece of fiction I had ever written, and I wrote it very much in the dark. I think there's a lot of narrative equipment that I just don't have, a lot of things I can't do as a narrative writer, and I filled in those gaps with the equipment of a lyric poet. Certainly the kinds of sentences I'm drawn to, my love for the expansive potential of English syntax, comes from the English-language verse tradition. And I guess it does seem to me that maybe the book is less invested in conventional narrative structures than it is in more lyric approaches to the management of tension and emotional heat.
What books have influenced you as a writer – and what have you enjoyed reading recently?
The second half of the question is easier than the first. My favorite of the novels I've read this year is Anuk Arudpragasam's The Story of a Brief Marriage. My two favorite books of nonfiction from the past year's reading are Olivia Laing's The Lonely City and Brian Blanchfield's Proxies.
As for the bigger question of influence: my favorite recent prose stylists are Thomas Bernhard, W.G. Sebald, and Javier Marías. There's a queer tradition of the novel of consciousness that has been important for me, a conversation one might trace from Proust through James and Mann to Woolf, Bernhard, Baldwin, Toibin, Galgut. And the deepest influences are probably poets: the metaphysicals, especially Herbert, and moderns like Hopkins, Bishop, Stevens, Bidart.
What are you working on now?
I'm working on two projects, one of them again set in Bulgaria, the other in the American south. I haven't been able to work steadily since the novel came out; I'm very eager to get back to my desk.
See Garth read and discuss What Belongs to You alongside poet Andrew McMillan, author of the award-winning debut collection Physical, at the Anthony Burgess Foundation on Wednesday 12th October at 8pm. Tickets £7/£5; book on 0843 208 0500 or online via QuayTickets here.
Olivia Laing reads and discusses The Lonely City with MLF's Kate Feld immediately before the Garth Greenwell/Andrew McMillan event at 6pm in the same venue. Tickets £7/£5; book on 0843 208 0500 or online via QuayTickets here.