MLF Chapter & Verse
The Manchester Literature Festival Blog
Q&A: Sarah Howe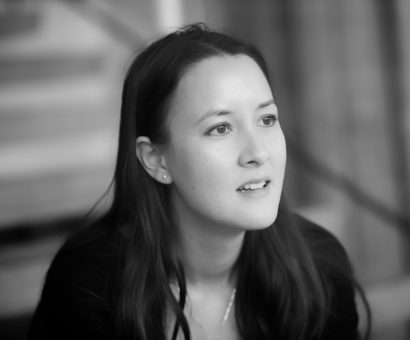 Poet Sarah Howe's pamphlet, A Certain Chinese Encyclopaedia, was published in 2009, and she received an Eric Gregory Award in 2010. Her first full-length collection, Loop of Jade, won the 2015 TS Eliot Prize: the first ever debut collection to be awarded one of British poetry's most prestigious prizes. AS Byatt called it 'one of the very best books of poems I have read for a long time — complicated and moving and very accomplished.'  We spoke with Sarah about the art of tricking yourself, the fear of repeating yourself and writing poems without a recipe.
Why do you write poems?
To be more engaged with the world: sometimes I feel like it passes by too quickly, otherwise.
Your wonderful debut collection, Loop of Jade, has been a big success. How does it feel to have it out in the world, finding so many new readers?  
It's been wonderful, but daunting too. I need the illusion of privacy in order to write at all, so I'm in the process of getting back a place of forgetting – at least in the first instance – that the reader is there.
In a recent interview about the Manchester Poetry Prize, you picked out the following enemies of poetry:  'habit, complacency, consensus – I suspect all of these are deadly to poems and the business of writing them.' What can poets do to keep them at bay? What do you do?
I'm still trying to work that out myself, to be honest, especially now that I'm embarking on a second book. I have a horror of repeating myself, even unwittingly. I think as a poet going through the apprenticeship of a first book, you learn certain reliable – even comfortable – ways of making poems: like a recipe for scones, they'll turn out right if you don't change the proportions too drastically. I've reached a point now where my former recipes for beginning poems no longer feel adequate: I need to start again, which is a hopeful, if scary place to be.
How does your writing day generally work?
Oh, I don't have anything like a usual writing day: I have so many other things that call on my time, including a day job teaching at a university, that it's much more erratic than that. I sort of like the 'boom and bust' cycles in which my poems arrive, but it does mean there are long periods when I worry if I will ever write a poem again.
What books have influenced you as a writer – and what have you enjoyed reading recently?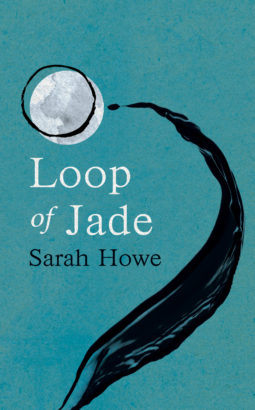 Too many and too various things to name in a single answer – recently I've been thinking how important Caribbean writers have been to me, from my teenage adoration of Jean Rhys, to my deep engagement with poets like Kei Miller and Vahni Capildeo in the last few years. Recently I've been enjoying the US poet-critic Stephen Burt's new book, The Poem is You (Harvard University Press, 2016), a collection of contemporary American poems accompanied by his inspired close readings. I'm also keen to get hold of a copy of Currently & Emotions: Translations (Test Centre, 2016), an anthology of experimental translations edited by the poet Sophie Collins.
What are you working on now?
I'm working on various commissions, including a poetry installation for Asia Art Archive in Hong Kong, which is very exciting. I'm also doing a lot of editorial work focused on the wonderful poems of others, including putting together a new issue of Prac Crit, the online journal I founded, and co-editing with Maurice Riordan the winter 2016 issue of The Poetry Review.
_
See Sarah Howe at this year's Festival on Saturday 22 October at 2pm at the Anthony Burgess Foundation; Tickets £7/£5. Book on 0843 208 0500 or online here.