MLF Chapter & Verse
The Manchester Literature Festival Blog
Q&A: Andrew Michael Hurley
Andrew Michael Hurley's debut novel The Loney won the 2015 Costa First Novel Award and was named Book of the Year at the 2016 British Book Awards. The author has said that his novel set in the Morecambe Bay edgelands was his attempt 'to write a kind of dark version of the Nativity, exploring ideas of faith and belief.' We talked with Andrew about the book, his writing style, his writing routine and what makes a story gothic.
In The Loney, you write so evocatively about the Northwest coast. How did you go about re-creating the feel of this particular place for readers?
It was really a case of spending a lot of time there and really letting the place soak into me. I was really inspired by nature writers too, like Robert Macfarlane, Nan Shepherd, Roger Deakin who are so good at finding the poetry in the natural world.
The Loney has been called 'a gothic masterpiece' – what does 'gothic' mean to you, and do you think it fits your book?
I think it was inevitable that The Loney became a gothic novel, given the mercurial, desolate landscape in which it's set. To me the gothic embodies a kind of honesty, even though it is filled with the weird and the uncanny. Nature in all its variations is represented as it really is – wild, uncompromising, dangerous.
How does your writing day generally work?
As much as possible I try to write in the morning and the afternoon, but creativity is somewhat fickle and I'll sometimes find myself sitting at the laptop late at night instead.
What books have influenced you as a writer – and what have you enjoyed reading recently?

So many! Too many to list, really. Not just gothic or supernatural fiction. I love short stories by John Cheever, James Salter, Updike, Hemingway. I often find myself going back to Thomas Hardy for his sense of landscape and place and the way nature works as character in itself in his novels. Recently, I've enjoyed Jenn Ashworth's novel, Fell, which is set in Morecambe Bay and Sarah Perry's The Essex Serpent.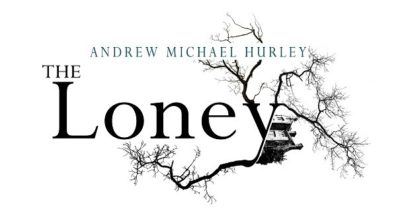 What are you working on now? And are there any more distant projects starting to take shape?
At the moment I'm working on my second novel, which is set in a farming community on the edge of the moorland. It's about folklore, community and belonging but has a dark vein of the strange running through it in a similar way to The Loney. I'm also in the foothills of a future project about the Clarion movement, which I hope will look at the relationship between Socialism and nature.
_
See Andrew read and discuss The Loney alongside writer Jenn Ashworth, author of the novel Fell, at this year's Festival on Saturday 22 October at 4pm at the International Anthony Burgess Foundation. Tickets £7/£5. Book on 0843 208 0500 or online here.