MLF Chapter & Verse
The Manchester Literature Festival Blog
Q&A: Horatio Clare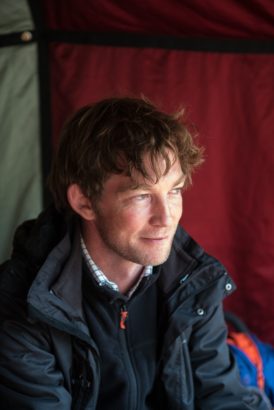 Horatio Clare is an author and journalist. He has written two memoirs, the Somerset Maugham Award-winning Running for the Hills and Truant: Notes from the Slippery Slope, as well as two works of travel and nature writing. His latest book, Orison for A Curlew, a combination of travel and nature writing, was released in 2015. Writing in the Sunday Times, John Carey called his work 'the prose equivalent of a collection of poems by Ted Hughes – or Wordsworth.' Before he comes to Manchester to headline The Real Story's live nonfiction night during the Festival, we spoke with Horatio about his views on nonfiction, place writing and how he became a writer.
What are your views on writing creative nonfiction? What are the pitfalls – and the benefits – of writing from personal experience?
The terminology is silly. My stuff has been shelved under memoir, biography, gardening, nature writing, animal husbandry, tragic life stories, life writing – that was just the first book, Running for the Hills, and it wasn't any of those… The main pitfall is trying to write a book the industry and media will find easy to classify, which is definitely a pressure. Ignore it. Write a good book. Think only of your inner reader.
The main benefit of writing from experience is that everything that is not so written is junk. One of my favourite poets, Helen Tookey, writes about places she has never been, like the prairies and far eastern Russia. But she has been there imaginatively, in films, books and dreams, so she still writes from experience. Imaginative experience is the best there is!
What other nonfiction writers do you love/inspire you?
Hemingway's A Moveable Feast is extraordinary. An awful lot of Joseph Conrad is nonfiction and I love it. Coleridge's notebooks are amazing. Dylan Thomas is a stunning prose writer; his travel essays in the form of stories and radio scripts about South Wales are my favourites. Of the living I hugely admire Barry Lopez, Rebecca Solnit, William Fiennes, Jay Griffiths, Jim Perrin, Robert Macfarlane, Antonia Quirke, Zadie Smith – I could go on for pages.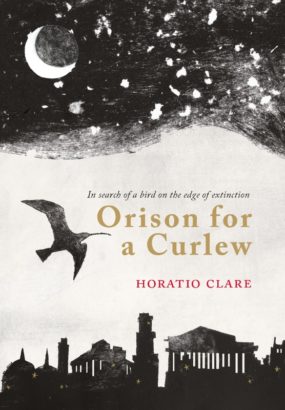 How did you become a writer – and how did you find creative nonfiction as a field of writing?
I started writing at primary school, read, did teen poems and filled notebooks, wrote an unpublishable novel, did some journalism, got an agent, grew up a fraction – a tiny fraction! – wrote the story of my childhood. It starts as a novel, ends as a diary, almost, and in the middle is memoir and an actual diary, not mine. Had a hit and thought for a long time that that was it, I'd never write better or beat it. Thank God I may have been wrong. I only chose nonfiction because I thought it was the best way to tell the story. And the only thing the world needs less than a crummy memoir or crummy travel book is a bad novel. I was very confident I could do those.
Your work is strongly centred around places. Do you feel like you have to really know a place before you can write about it? Or do you find yourself inspired to write on a short visit, even by a snapshot?
The most precious moments in writing about places are the first, I think, when you know nothing and it is all enchanted: even a complete dump has the magic of the new, at first. So I try to get that down, or remember it. And thereafter the more you know about a place the more justice you can easily do it, I reckon. But then I am a fool who talks too much.
This is an extract from a longer interview published on The Real Story; to read the full interview – and find out what Horatio Clare would secretly like to do to rubbish books – head there.
Horatio Clare headlines The Real Story on Saturday 22 October at 7:30pm at the Burgess Foundation (£6/4; limited tickets remaining). Book on 0843 208 0500 or online via QuayTickets.