MLF Chapter & Verse
The Manchester Literature Festival Blog
Q&A: Jean Sprackland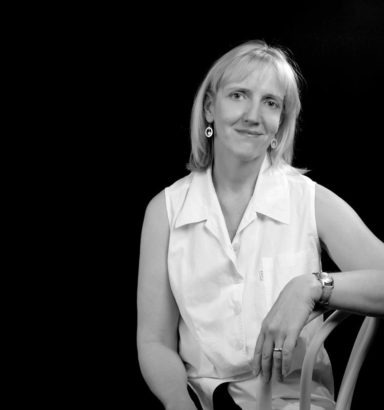 Jean Sprackland's new sequence of poems, Lock Songs, was inspired by a boating weekend along the Peak Forest Canal, from the countryside into the city of Manchester – and it was commissioned by MLF and the Canal & River Trust. Jean is the author of four acclaimed collections of poetry including Tilt (winner of the Costa Poetry Award), Hard Water (shortlisted for both the TS Eliot Prize and the Whitbread Award), and most recently Sleeping Keys.  She has been described as 'an uncommon pleasure to read' by The Observer. We spoke with Jean about her interest in places as a starting point to her writing, and the books and authors she loves.
You've been commissioned to write a sequence of poems stemming from a boating trip on the canal from the Peak District into urban Manchester. Why was this a project that interested you, and how have the poems taken shape?
A lot of my writing – both poetry and prose – grows out of an engagement with place, which is one of the reasons why I was excited by this project. A canal is a place in its own right – with its own character and history and language – and a way of traveling through a surprisingly varied succession of places. The journey from rural to urban really interested me too – it took me through some traditionally 'picturesque' landscape but also gave me a very different view of Manchester, a city I thought I knew well. In the poems I wanted to explore some of those contrasts and ambiguities, and capture something of the visceral nature of the experience – the sounds and smells, the work of setting the locks, my efforts to keep warm over a bitterly cold weekend…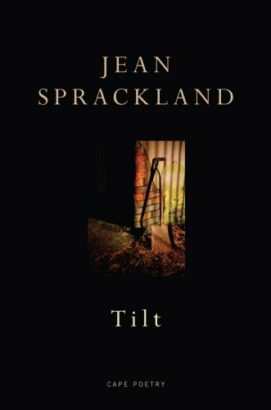 You're involved in running a course on place writing at Manchester Writing School, and place is strongly involved in much of your published work. Have you developed your own ways of investigating and capturing the essence of place in your writing?
The postgraduate programme in Place Writing is a very exciting new venture – our first cohort of students are starting this autumn. Place has always been important to me as a writer. I'm very affected by the physical experience of being in particular places, and when I get to know a place well and it comes to mean a lot to me the writing just gathers around that – it's quite a natural and organic thing. Until a few years ago I lived for a long time on the north-west coast near Southport, and that coastal landscape, which has a very particular character and atmosphere, began to run in my veins. It was in everything I wrote for a number of years – the poems and then eventually in the form of a kind of memoir about the place, my walks there, the things I found on the shore.
What books have influenced you as a writer – and what have you enjoyed reading recently?
I've just come back from the Orkney Islands, and I've been deeply immersed in the poetry and fiction of George Mackay Brown, who knew them intimately and in all dimensions. His novel Beside the Ocean of Time is a visionary piece of work, almost like a series of linked hallucinations. Also The Outrun by Amy Liptrot, which juxtaposes the wildly different worlds of London and Papa Westray.
What are you working on next? 
I'm still obsessed with place, but for my next non-fiction book I've moved on from the beach to the equally rich and strange environment of the graveyard. I'm also working on my fifth collection of poems, which should be out in spring 2018.
_
See Jean Sprackland at this year's Festival on Sunday 23 October at 2pm at Hope Mill Theatre; Tickets £8/£6. Book on 0843 208 0500 or online here.