MLF Chapter & Verse
The Manchester Literature Festival Blog
Review: Reader, I Married Him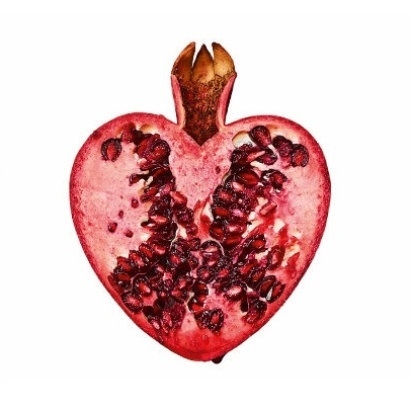 Festival blogger Abi Hynes headed to Central Library to hear award-winning authors Nadifa Mohamed and Tracy Chevalier reading their stories to commemorate the 200th anniversary of Charlotte Brontë's birth.
As it turns out, I have some very strong opinions about Jane Eyre. It's one of those books that I have reread so often since childhood that it has soaked into my self. Because of this, I also have a lot of very fixed ideas about it that I've never thought to challenge.
This event made it abundantly clear that an awful lot of other people feel this way, too. Tracy Chevalier, editor of the new collection of short stories, Reader, I Married Him, which marks the 200th anniversary of Charlotte Brontë's birth, was joined by one of her commissioned writers, Nadifa Mohammed, in conversation with Carol Ackroyd.
In amongst a discussion of how the collection was put together, and readings of extracts of their stories from Chevalier and Mohammed, is a lively debate about Brontë's novel in which the audience played a central role. Brontë might have written Jane Eyre over 150 years ago, but it seems we are really not over it. Can you believe it: other people have all sorts of ideas about this book, and they don't all agree with me?? We heard everything from the potentially racist undertones of the way 'mad woman in the attic' Bertha is described (uncomfortable, but a fair point), to theories about Jane being a control freak who only wanted Rochester once he was damaged (wrong, wrong, wrong, I'm not having that at all).
Little internal high five moment: when Chevalier responded to the question about why she chose to include only female authors in this project. "Women writers have even more reason to thank Charlotte Brontë; one of the first women to make money from writing," she said, and explained how, beyond this one restriction, the brief had been broad and the authors chosen as diverse as possible. As a result, female experience is the heartbeat of the collection, in a way that acknowledges Jane Eyre's enduring influence amongst women in particular, and reflects the novel's themes of "love, compromise and self-determination". Perhaps with a bit of emphasis on "compromise".
After the event, I read Chevalier's book in two big, hungry gulps. It's testament to how well thought out and beautifully written a short fiction collection it is that it could keep me reading late into the night; there's barely a bum note in 21 stories.
Having loved her extract, it was no surprise to find that Mohammed's story, 'Party girl', is one of the collection's highlights. Whilst being one of the most striking and tightly written pieces, it is also the most unselfconsciously romantic, in a way that paid homage to the passion of Brontë's book:
"I took down the dark curtains in my room and let the light in. I told hooyo that I forgave her and let the light in. I took him in my arms and let the light in."
Other stories that stand out, for very different reasons, include Tessa Hadley's rather nightmarish 'My mother's wedding', Namwali Serpell's evocative 'Double men', and Helen Dunmore's reimagining of the original narrative from the point of view of Grace Poole, which proves a deeply convincing alternative.
My only disappointment was one that Chevalier herself raised during the audience Q&A. When asked what she felt was missing from Reader, I Married Him, she regretted that nobody had tackled the fascinating maniac (and Rochester antithesis) that is St John Rivers. There's a whole new collection in that, surely? Although if anyone tries to offer a sympathetic take on that repressed little weasel, I warn you now, I'll be writing to tell you how very wrong you are.
___
Abi Hynes is a drama, fiction and poetry writer. She runs theatre company Faro Productions and cabaret collective First Draft. You can follow her on Twitter @AbiFaro