MLF Chapter & Verse
The Manchester Literature Festival Blog
Q&A: Kit de Waal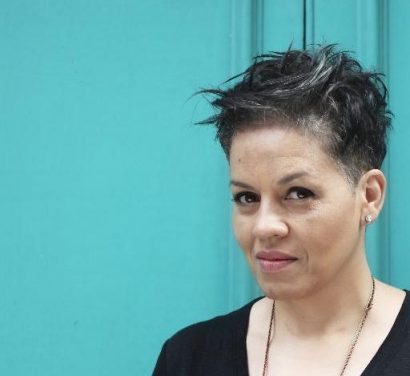 Kit de Waal is the author of the bestselling debut novel My Name is Leon, and a writer whose short fiction has received multiple awards. Before she became widely known as a writer, Kit worked for fifteen years in criminal and family law and served as a magistrate; My Name is Leon sensitively addresses the theme of belonging and explores the challenges faced by looked-after children and their families. We spoke with Kit about her work promoting access to careers in writing, her involvement in the Protest and Know Your Place projects featured at this year's Festival, and why we need books now more than ever.
You've been one of the leading voices arguing for increased access to careers in creative writing for working class people, even setting up the Kit de Waal Scholarship to provide financial assistance to a promising writer in need of support. Why is this kind of action needed in British publishing?
I think there are so many voices out there doing stuff and saying hard stuff that needs to be said. I think maybe I had a bit more of a platform and what I said and what I say gets picked up. Small presses and independent publishers have been doing great work for many years with very little money and recognition. They are closer to the people on the street, the writers who may be marginalised or overlooked and small presses champion these voices and do what they can to get them into print to a wider audience.
Later this year, I will be editing a book of short memoir from some of the best known working class writers so that other writers from those backgrounds can feel that a career in the creative arts is possible, so that we can see our lives reflected and celebrated. Someone said (forgive me, I don't know who) 'If you can't see it, you can't be it.' Increasing the visibility of writers from all different backgrounds let us know that we can join in, that someone has already trodden that path and had success, that we are included.
You're an incredibly accomplished writer of fiction, but clearly that's not all you do; you've written a wonderful essay for Dead Ink's Know Your Place: Essays on the Working Class by the Working Class, which you'll be performing at our event with nonfiction writing organisation The Real Story. Do you enjoy writing essays? Why do we need them, as well as fiction?
Yes, essay writing.  I've never thought about it as something I do, to be honest. The essay I wrote for Know Your Place was really just me talking from the heart and I didn't realise that my thoughts were in any way new or inspiring. I've written an essay on working in Winson Green Prison and also one about cultural appropriation but as I say, I don't think about myself as an essay writer as is say, Zadie Smith. In many ways, I think we are all essay writers – a good tweet can often say as much as an essay, more sometimes, and an hour long pub conversation, condensed and edited for swearing, can be as informative, funny and innovative as many of the things I've read in newspapers and journals over the years. Yes, we need them but I'd like to think we could include some of the less obvious 'essay' forms, the more everyday interactions, the things I hear at the hairdressers and at the bus stop. That would be great wouldn't it?
You're doing double duty this year as you'll also be appearing at our Protest: Stories of Resistance event. Can you tell us about your involvement with this Comma anthology and the piece that you wrote for it?
I wrote a piece about Malcolm X's visit to Smethwick in Birmingham just before he was assassinated. I chose to write about this protest event because of my own family background. I was born not far from Smethwick in 1960 to a father from St. Kitts in the Caribbean and an Irish mother. In 1965 an MP campaigned in that area with the slogan 'If you want a nigger for a neighbour vote Labour'. I make no apology for using that word – that was on the posters and placards at the time. My piece was about a quiet black man at the time struggling with a big decision and the impact that seeing Malcolm X on his street had on his life. It was a tribute to my own father and my mother who endured such racism and also to the many people at the time who stood against racism and bigotry – the same fight we are unfortunately having today.
A theme of this year's Festival programme is dissent, political engagement and writers responding to current affairs in their work. How does writing – and reading – give us a place to confront society's problems and advocate for change?
Never in my lifetime have I known a more turbulent, worrying and unsettling political landscape. It has never been more important to me to be reading about other lives, engaging in other lives, getting under the skin of people different to me, both as a protection against insular thinking and as a celebration of the diversity and difference of our communities. Writing is one way that we can tell people about our lives and our thoughts, about the way we live and reading about them is obviously the way to learn.
That said, reading is also simply a pleasure and there's nothing wrong with sitting and reading what people despairingly call a beach book or light-lit. If a book takes you away from some of the shite that's going on in the world at the moment then great – whatever it says, and whether it's highbrow or not is immaterial. Same goes for writing; we don't all have to or don't want to write something hard, difficult or something that deals with 'issues'. Write what gives you pleasure, what makes you laugh, what comes from and goes to the heart. That's reason enough.
What writers and/or artists (old or new to you) have inspired you?
I've been massively inspired by the classics – yes, those old white men that people complain about: Emile Zola, Arnold Bennett, Leo Tolstoy, and Gustave Flaubert. Contemporary writers whose work I admire are Kevin Barry, Sebastian Barry, Jane Gardem and Miranda July.  I'm also inspired by new and exciting voices such as Helen Matthews whose first novel, After Leaving The Village, is about modern day slavery.
– Kate Feld
Kit de Waal appears alongside Gena-mour Barrett, Abondance Matanda and Andrew McMillan at The Real Story presents Know Your Place on Monday 9th October, 7:30pm at the Burgess Foundation. Tickets are £7/5 and can be booked here. Kit also appears at our Protest: Stories of Resistance event on Sunday 8th October at The Dancehouse which is fully booked.