MLF Chapter & Verse
The Manchester Literature Festival Blog
Q&A: Tara Bergin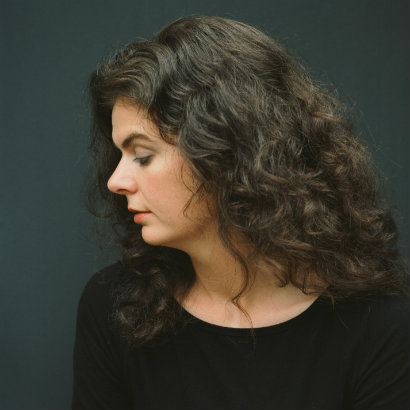 Tara Bergin is a poet and scholar whose second collection, The Tragic Death of Eleanor Marx, has just been shortlisted for the 2017 Forward Prize for Best Collection. Eleanor, a pioneering sociologist and translator of Madame Bovary (and daughter of Karl Marx) committed suicide, like Flaubert's heroine Emma Bovary; Tara's wry and daring poems explore translation, grief and tragic love. Her first collection, This is Yarrow, won the Seamus Heaney Prize and the Shine/Strong Award, and she was named a Next Generation Poet by The Poetry Book Society in 2014. We spoke with her about the making of her new collection, the mysteries of translation, and the power of language.
Your second collection, The Tragic Death of Eleanor Marx, draws on many sources and voices – the real Eleanor and what we know of her life, Grimm's Fairy Tales, Flaubert, folksong and theatrical monologue. Can you talk a bit about how these elements came together in your writing to form the collection?
Often it's a mixture of conscious and unconscious work. For example, at one point I consciously decided to investigate further some ideas I had about Madame Bovary, which led to me reading as many different English versions of the novel as I could find, and then doing comparisons of certain sections, making lists and so on. This however gave rise to something more unconscious, a kind of clustering of associated ideas which took in dramatic monologue and the sort of symbolic story telling found in folksongs and fairy tales.
Madame Bovary works on a factual level, and uses theatrical devices, and of course there is the famous trial following its publication which adds another layer of drama and theatricality. Then the circumstance of the translator, Eleanor Marx, adds further tragic resonance to the original themes. And then there is the simple matter of my attraction to words – their meaning, their sound, their look on the page. For example, something like the sound of these two words, 'Trakl' and 'Gretel', or 'Gretel' and 'Grete' really preoccupied me for some time, though they didn't appear in the poems in that overt way.
Eleanor published the first official English translation of Madame Bovary; the act of translation (and its consequences) is a recurring theme in these poems and you've also written about Ted Hughes' translations of János Pilinszky. What is it about translation that particularly interests you?
Part of my studies as a student involved looking quite seriously at translation. It's a vast and complex subject. As a poet my work is different to the work of a scholar or researcher, though I remain fascinated by the 'literal' – the rough and often unpoeticised word-for-word translation of a foreign language into English. There is an unpolished urgency to it, something almost badly expressed but nevertheless full of meaning. The speakers in my own poems are often struggling to express themselves and sometimes speak in a disjointed way.
A theme of this year's Festival programme is dissent, political engagement and writers responding to current affairs in their work. How does writing – and reading – give us a place to confront society's problems and advocate for change? And how does this play out in your own work?
I grew up in an environment where independence, freedom, and the rights of workers were taken extremely seriously. An important part of this was the fair examination of ideas as well as striving for clarity of expression. Language in all its forms – songs, stories, speech – has the potential to move and change people. In my own work, thoughts of language tend to come first, but with an awareness of all that it can suggest indirectly.
What writers and/or artists (old or new to you) have inspired you in this regard?
As a reader I find that it's often the sheer passion and brazenness of the work, as much as the subject matter, that inspires me. Whether it's the poems of Marina Tsvetaeva, the plays and speeches of Harold Pinter, the novels of Philip Roth, or the singing by a single voice of traditional songs, it's nearly always a mixture of craft and abandon that most excites me.
What are you working on now?
I'm trying to write a set of Pastorals, but I'm not sure it's working out that way.
– Kate Feld
Tara Bergin reads and discusses her work alongside poet Colette Bryce during this year's Festival at an event on Monday 16th October at the John Thaw Studio Theatre, Martin Harris Centre for Music and Drama at the University of Manchester. Tickets £7/£5, book online here or by telephone on 0843 208 0500