MLF Chapter & Verse
The Manchester Literature Festival Blog
Spotlight On: Bluemoose Books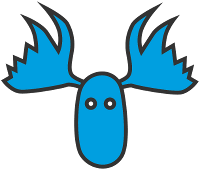 When and why did you start Bluemoose Books?
We started Bluemoose Books in 2006 to find great new writers and stories, especially from the North and from working class backgrounds. Publishing at that time seemed to be dominated by celebrity publishing and we knew that readers were looking for stories that reflected their lives and experiences. Our authors have gone on to be short listed and win literary prizes and awards.
Which book from your back catalogue should we all know about?
Leonard and Hungry Paul by Ronan Hession has become a word of mouth bestseller, a BBC Radio 2 Book Club Choice, and short listed for several literary awards. It is a book that I think will be around for generations to come. It is literary balm for the soul. Beautifully written, funny, philosophical and multi-layered. The response from readers has been phenomenal.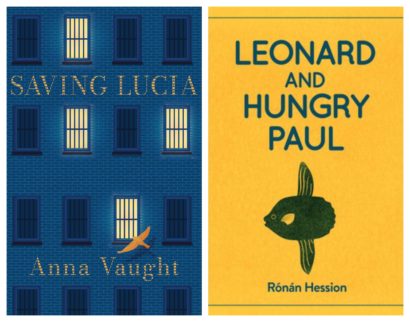 What are you publishing this year?
2020 is our year of publishing only books by women and they are: Saving Lucia by Anna Vaught; The Sound Mirror by Heidi James; Should We Fall Behind by Sharon Duggal, and East Coast Road by Anna Chilvers. The first of these, Saving Lucia by Anna Vaught, is a novel inspired by some of the most interesting women in the history of psychiatry, whose identities have been denuded, shaped by the rhetoric of men, quick to deem these women 'lunatics.' Anna Vaught imaginatively fills in the gaps in these compelling women's lives with humour and intelligence, giving voice to individuals whose screams and whispers can no longer be heard.
Are you doing anything during the lockdown that we can join in with?
We've collaborated with another small publisher, Little Toller to produce a new short story by Ben Myers, author of The Gallows Pole and The Offing. 'A Stone Statue in the Future' is available exclusively as an e-book from Little Toller for £3. You can buy it HERE.
We're joining other publishers within the Northern Fiction Alliance with podcasts and Q&A's, you can read about those HERE.
Where can we buy your books?
You can buy Bluemoose books direct from our site
www.bluemoosebooks.com
, our distributor, NBN International, Independent bookshops with online sales and
Hive.co.uk
.