MLF Chapter & Verse
The Manchester Literature Festival Blog
Spotlight On: Comma Press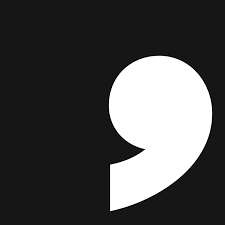 Why did you start Comma Press?
To mess with the ways artists and cultural products, like books, rise into public consciousness. Too often artists 'break through' because aspects of the their personality, self-cultivated image or backstory fit with existing narratives about 'the artist'; consequently, the art world tends to privilege the already privileged. To re-level the playing field, producers have to do something a little different. We, for instance, decided to put the short story first: although thoroughly uncommercial, it foregrounds first the disenfranchised, the so-called 'submerged populations'.
Which book from your back catalogue should we all know about?
The Iraqi Christ by Hassan Blasim, the Arabic author's second short story collection which won the Independent Foreign Fiction Prize in 2014. From legends of the desert to horrors of the forest, Blasim's stories blend the fantastic with the everyday, the surreal with the all-too-real. Taking his cues from Kafka, his prose shines a dazzling light into the dark absurdities of Iraq's recent past and the torments of its countless refugees. The subject of this, his second collection, is primarily trauma and the curious strategies human beings adopt to process it (including, of course, fiction). The result is a masterclass in metaphor – a new kind of story-telling, forged in the crucible of war, and just as shocking.
What are you publishing this year?
In 2020 we've already published The Book of Newcastle, a collection of ten new short stories from the city, and Europa28, a collection of 28 essays and short fictions by 28 women from 28 EU countries (including the UK) on their visions for the future of Europe.
Forthcoming this year, we have: The Book of Shanghai, ten new short stories from China's second largest city by its most renowned authors (16 April), The Dressing-Up Box by David Constantine (4 June), Settling the World: Selected Stories 1969-2019 by M John Harrison (25 June), God 99 by Hassan Blasim (27 August) and more to be announced.
Are you doing anything during the lockdown that we can join in with?
We have launched a translated fiction online book club with Charco Press, Tilted Axis, Nordisk Books, Istros Books and Peirene Press – meeting for free on Zoom every Thursday at 8pm! We'll be discussing our title Thirteen Months of Sunrise by Rania Mamoun with the book's translator, Elisabeth Jaquette, on the 23rd April. Sign up here.
We're also asking our authors to record themselves reading their own stories or pieces that inspire them, and are currently creating a bank of those for sharing later on. We are offering weekly eBook deals of 40% off new titles every Friday. Follow us on Twitter at @commapress for announcements. Finally, we've collated a page of all the Northern Fiction Alliance's isolation initiatives here.
Where can we buy your books?
Our books are still available to order directly from our website, though service might be slower than usual. You can also currently still order from Waterstones, or reserve our titles at your local independent bookshop for delivery/collection at a later date.