MLF Chapter & Verse
The Manchester Literature Festival Blog
MLF & Friends At Home: Ivan on books related to Manchester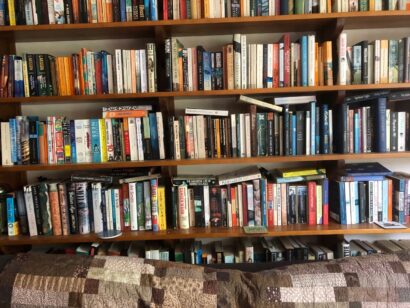 Ivan Wadeson is Executive Director at Manchester UNESCO City of Literature and has chosen a selection of books related to Manchester.
In the entrance to the public library in the basement of Central Library, there are some new shelves. Freshly branded in February they were due to be stocked in March with 'local writers, local presses and global connections'. Then came the lockdown. You will be able to visit them when public libraries re-open (hopefully in July?) and browse this collection which will be refreshed regularly. Until then, as a stand-in I have pulled together a selection of Manchester-related books from my own shelves.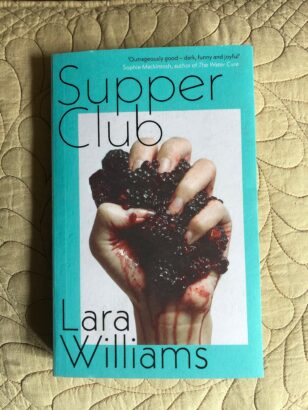 Supper Club, Lara Williams (Hamish Hamilton)
This debut novel was the winner of The Guardian's Not The Booker Prize in 2019. It is an unflinching, and at times uncomfortable, story of female friendship, appetite and empowerment – with some exceptional and powerful writing about food to boot.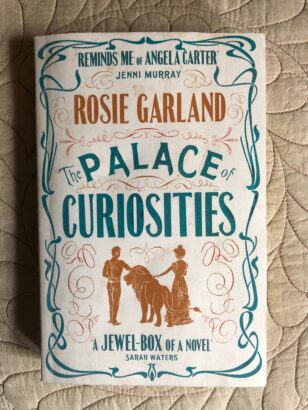 The Palace Of Curiosities, Rosie Garland (The Borough Press)
Rosie's historical novels all say something interesting and inventive about identity, romance, and magic. We recently recommended Rosie's 2017 book The Night Brother to our friends at Seattle City Of Literature for their autumn reading programme (from one rainy city to another!). This her debut as a novelist after several volumes of poetry and regular stints on the performance circuit, is a story of Victorian outsiders, of how Eve and Abel became Lion-Faced Girl and Flayed Man in the titular freakshow.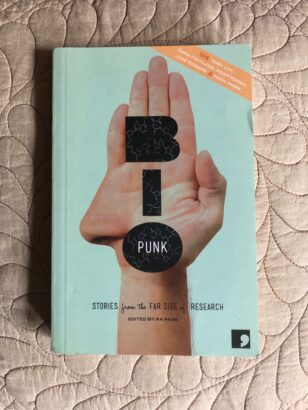 Bio-punk, edited by Ra Page (Comma Press)
Comma Press are ardent and energetic champions of the short story and "the most prolific hardcopy publisher of short stories in the country". This book comes from their Science Into Fiction strand: fourteen writers have been paired with scientists and ethicists. Dark, unsettling and perplexing stories from the likes of Jane Rogers, Sean O'Brien, Toby Litt and Sara Mailtand ensue. As the book cover says: not all progress is progressive…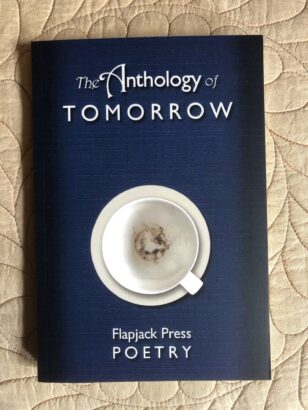 The Anthology of Tomorrow, edited by Paul Needs (Flapjack Press)
Another established Mancunian indie press, Flapjack also run open mic nights and put on performance poetry for adults and children. This anthology is "a showcase and a sampler", a great value introduction to the press and the writers they work with – twenty four of them including Henry Normal, Dominc Berry, Cathy Crabb, Jackie Hagan, Dave Viney and Rosie Garland.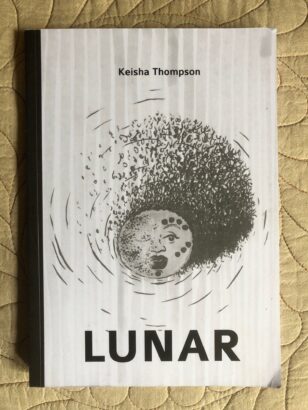 Lunar, Keisha Thompson (Crocus Books)
Another 'great value' book. This debut features a series of new poems and the script for Keisha's award-winning play Man On The Moon. Either are worth the price of admission but it is the poems that I am constantly drawn back. Poignant reflections on her 'intermittent Dad', some written using Venn diagrams and mathematical formulae. Don't be put off – these are beautiful and thought-provoking poems about people, relationships and identity.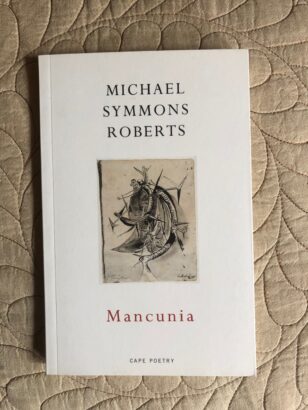 Michael Symmons Roberts, Mancunia (Cape Poetry)
In his seventh collection, the poet, librettist and broadcaster writes about his home city. But Mancunia is both 'a real and unreal city', a mythic imagining of the familiar. This fascinating collection was shortlisted for the 2017 T. S. Eliot Prize and longlisted for the 2019 Portico Prize.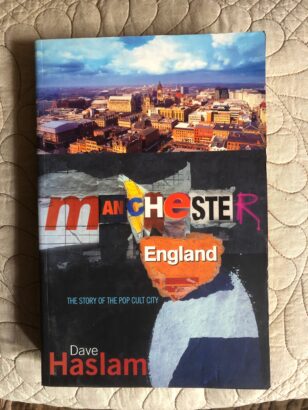 Manchester, England, Dave Haslam (Fourth Estate)
In Manchester, myth and music are also comfortable bedfellows but here the writer and DJ takes a more panoramic view of 'the pop cult city'. He draws parallels between Manchester's radical heritage, creativity and re-invention and the ever-changing music scene stretching from the 1840s to the 1990s.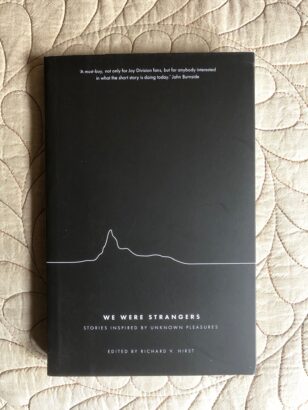 We Were Strangers, edited by Richard V Hirst (Confingo)
This is a lovingly produced and handsomely designed book from another local indie publisher. Ten short stories that each take their inspiration from one of the tracks on Joy Division's Unknown Pleasures album. And more for fans of the short story, particularly the dark and dystopian, than post-punk aficionados: it is the mood of Joy Division that is captured here, not their era or their biography.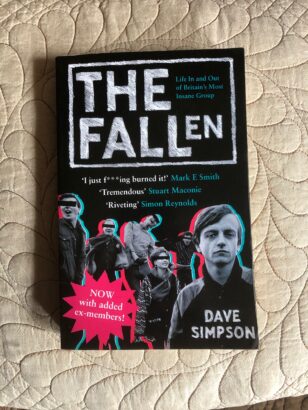 The Fallen, Dave Simpson (Canongate)
A two year labour of love for writer and journalist Dave Simpson to track down and interview over 40 past members of Manchester's iconic punk nonconformists The Fall. These improbable tales of working with the unpredictable Mark E Smith show that truth is indeed stranger than fiction.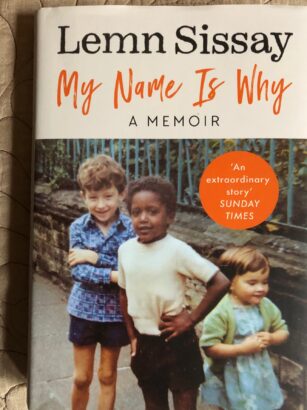 My Name Is Why, Lemn Sissay (Canongate)
Finally after the mythic and the fantastical, back to discomfort with the harsh realities of Lemn Sissay's upbringing in the care system. This is a memoir of his early years and a  thirty year campaign for justice and truth. The institutional neglect is shocking but Lemn's resilience and determination make this ultimately a moving and inspiring read.
@Ivan_Wadeson @McrCityOfLit