MLF Chapter & Verse
The Manchester Literature Festival Blog
Spotlight On: And Other Stories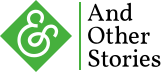 Continuing our series of Q&As with publishers in the Northern Fiction Alliance, this week we interview Javerya Iqbal, Sales and Marketing Executive at And Other Stories. And Other Stories is an independent Sheffield-based publisher known for its prize-winning literary fiction.
And Other Stories was born out of a desire to publish fresh, contemporary literature that was going unrecognised by big publishers. And Other Stories' publisher, Stefan Tobler, aims to push people's reading limits and help them discover authors of adventurous and inspiring writing.
Which book from your back catalogue should we all know about?
If we had to pick just one, it would have to be  Signs Preceding the End of the World by Yuri Herrera (trans. Lisa Dillman). Patti Smith's reaction says it all:
'Herrera's writing style is like nobody else's, seeming to fall in my hands from an alternative sky.' Patti Smith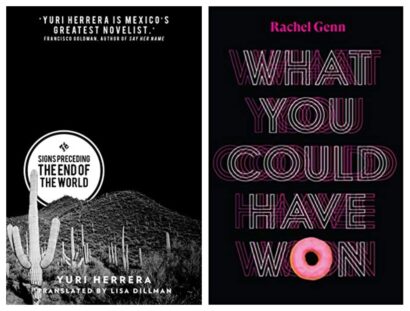 What are you publishing this year?
We have a selection of fantastic fiction and non-fiction titles coming out this year, including A Silent Fury, Yuri Herrera's first non-fiction and Sheffield based Rachel Genn's new novel, What You Could Have Won. You can check out all our upcoming titles HERE.
Are you doing anything during the lockdown that we can join in with?
Bookshops are integral to our work and so we have set up a bookshop-donation pledge (find out more HERE); a way that we, readers and bookshops can work together to make sure we still have great bookshops and great new books when this difficult time is over.
Where can we buy your books?
We continue to sell books on our website, but we'd also like to encourage you to buy from your local independent bookshops; they need our support now more than ever. Most bookshops remain open for online orders and deliveries, with some opening their doors in the last week.