MLF Chapter & Verse
The Manchester Literature Festival Blog
MLF & Friends at Home – Reece on Poetry by Black Writers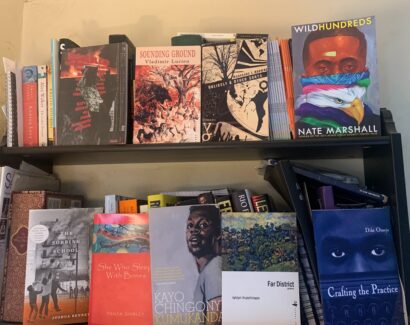 Reece Williams is a Poet, Performer, Mentor and Community Engagement Manager at Manchester UNESCO City of Literature. He has chosen a selection of poetry collections written by Black writers.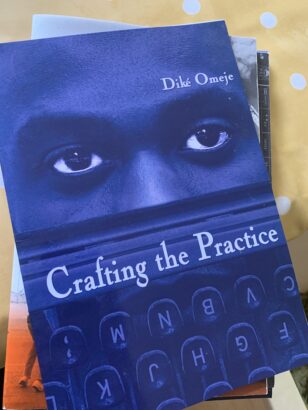 Crafting the Practice, Diké Omeje (Crocus Books)
Never in my time as a reader (or writer for that matter) have I come across a collection of poetry that so intelligently bridges the gap between performance poetry and page poetry, if there's even such a thing. In this collection, the late Diké is masterful in use of rhyme, meter and punchline. There was never any doubt this collection would make my list of my favourite black poetry.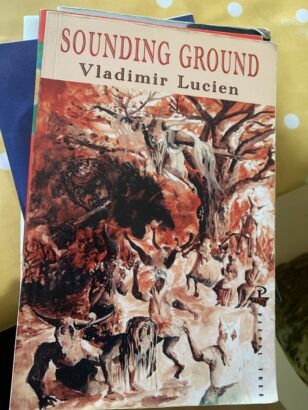 Sounding Ground, Vladimir Lucien (Peepal Tree Press)
Home to one of my favourite poems (The True Sound of Numbers), Sounding Ground is a moving, personal and musical work which explores the island life of St Lucia. Vladimir is able to navigate with subtlety, the complexities of history, identity and language itself. His homage to his hero C.L.R James is another poignant highlight.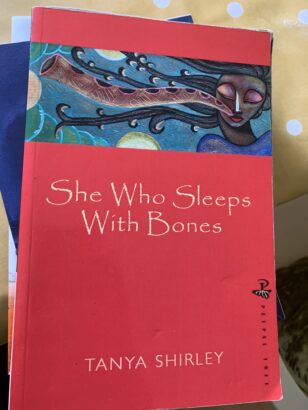 She Who Sleeps with Bones, Tanya Shirley (Peepal Tree Press)
In this collection, Tanya, an exceptionally talented Jamaican writer, assumes the role of community griot. She shines a special kind of light on the lives of those around her. Tanya's writing is mystic and hysterically funny – sometimes at once. She captures the nuances of Jamaica that you would only be privy to if you're lucky enough to be a native.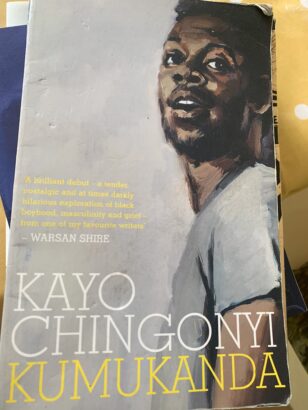 Kumukanda, Kayo Chingonyi (Chatto Poetry)
Kumukanda, Kayo's debut collection, explores the rites of passage undertaken by young boys of the Luvale tribe in Zambia. In this body of work, Kayo writes about otherness-both being othered and taking on that otherness for oneself, whilst celebrating music, language and literature itself. In a time where it's probably never been more current to write about identity and race politics, Kayo's writing stands out for the chasms it exposes, challenging notions of homogenous 'Britishness'.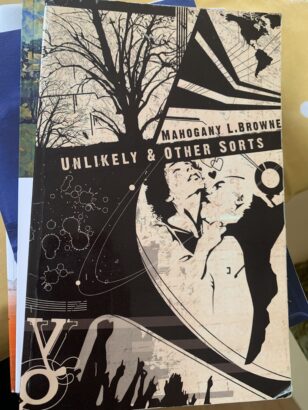 Unlikely & Other Sorts, Mahogany L. Browne (Penmanship Books)
This is probably the 'cheat' addition to this list because this collection isn't exclusively a poetry collection. There are striking short stories, poems and anecdotes that expose the sinews of New York City life and you are taken back by Mahogany's ability to present pieces of different jigsaw puzzles that still manage to form one concrete and beautiful portrait.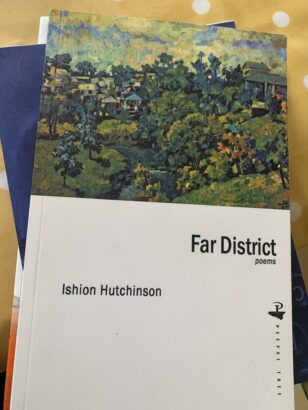 Far District, Ishion Hutchinson (Peepal Tree Press)
The newest addition to my library of great poetry (if I do say so myself), this collection is so familiar to me in that Ishion explores books, imagination and learning, evoking feelings I felt when I first fell in love with literature. This work talks about physical and intellectual poverty and celebrates the mystical.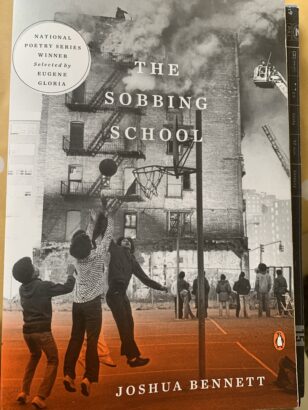 The Sobbing School, Joshua Bennett (Penguin)
I can't recall having ever seen a writer explore grief with such defiance. This collection draws on Joshua's experiences of growing up in 'Black America' and seeks to re-contextualise trauma and the value of life. There are so many standout poems (Theodicy and Taxonomy are goose bump inducing) and lines ("When yet another one of your kins fall, you question God's wingspan"), I feel like I've been invited to a greatest hits listening party with the author.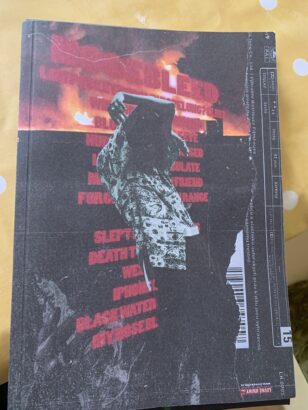 Nosebleeds, Isaiah Hull (Wrecking Ball Press)
If I ever grow up, I want to become Isaiah Hull. I genuinely believe that Isaiah is the most unique voice to emerge from British poetry in my few years as a poet and lover of literature. His meter and mastery of image is magical and in Nosebleeds, he pulls you in just to push you away. At times a love song to Old Trafford, at times a lament of youth ("I've been bottling nose blood/ saving it for these days, when poetry's no good"). I'm convinced we'll all be studying Isaiah in not too many years from now.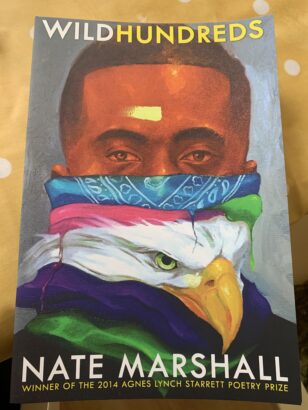 Wild Hundreds, Nate Marshall (University of Pitsburgh Press)
Named after his hometown community on the south side of Chicago, Wild Hundreds is a celebration song of urban living. It points a sturdy finger inward and then outward, touching on communal mental health (or ill health at times) and describes racial phenomena in a way that is deeply moving (see In the land where whitefolk jog, "He never knew someone to run without having to join them or stop them in their tracks").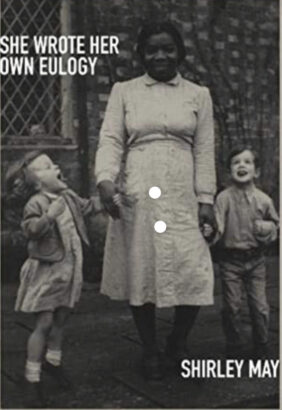 She Wrote Her Own Eulogy, Shirley May (Wrecking Ball Press)
A long-awaited debut collection that most certainly does not disappoint. She Wrote Her Own Eulogy is a praise song to Shirley's mother, a character who you feel you know by the end of the collection. Speaking eloquently of Caribbean ancestry and the many facets of lived diasporic experience, Shirley is victorious in crafting work that could be just as effective as song, film or photography.