MLF Chapter & Verse
The Manchester Literature Festival Blog
Spotlight on: Wrecking Ball Press

For more than 20 years, Hull-based Wrecking Ball Press has published high quality, cutting edge literature. They've published a number of writers who've gone on to garner critical acclaim including Benjamin Meyers, Adelle Stripe, Shirley May, Isaiah Hull and Helen Mort. We talked to editor Shane Rhodes.
When and why did you start Wrecking Ball Press?

It started in 1997 when I was running an arts café in Hull. I was already a published poet and I used to get students coming in to show me their poetry. Wrecking Ball was born as a reaction to that and to create a platform for good work to be showcased.

Which book from your back catalogue should we all know about?
It feels wrong to single out one book because I believe in all the books I publish. The Reaters would be a fair choice because they are anthologies of different writers many of whom have become published Wrecking Ball Press writers.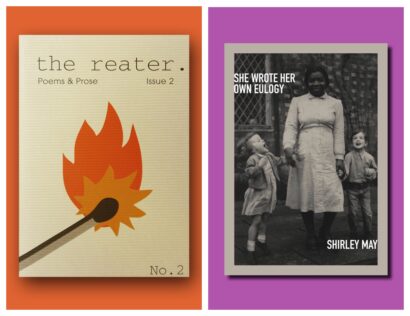 What are you publishing this year?
I am publishing a couple of books in translation: The Conquest of the Red Man by Corinne Maier and I, From Nothing by Isabel Tallysha-Soares. Poetry collections by Fiona Curran – Never Try To Outswim a Bear and Paul Birtill – Bad News are about to go to print, having been delayed by lockdown.
While we wait for live events to start again, are you doing anything in a digital forum that we can join in with? 
Wrecking Ball Press has a partnership with the BBC's Contains Strong Language. This is scheduled for the end of September and will broadcast on the radio and some of which will be via a digital format. More information about this will be available soon.
Where can we buy your books?
You can buy them on line at www.wreckingballpress.com. If you can get to Hull you can buy them from our shop Wrecking Ball Music and Books which is currently in Prince's Quay but will be relocating to much bigger premises in Whitefriargate in late Summer. We also stock books from other independent publishers and plan to stock more when we move.